Blog
August 17, 2021 |
Licensing your pet has never been easier!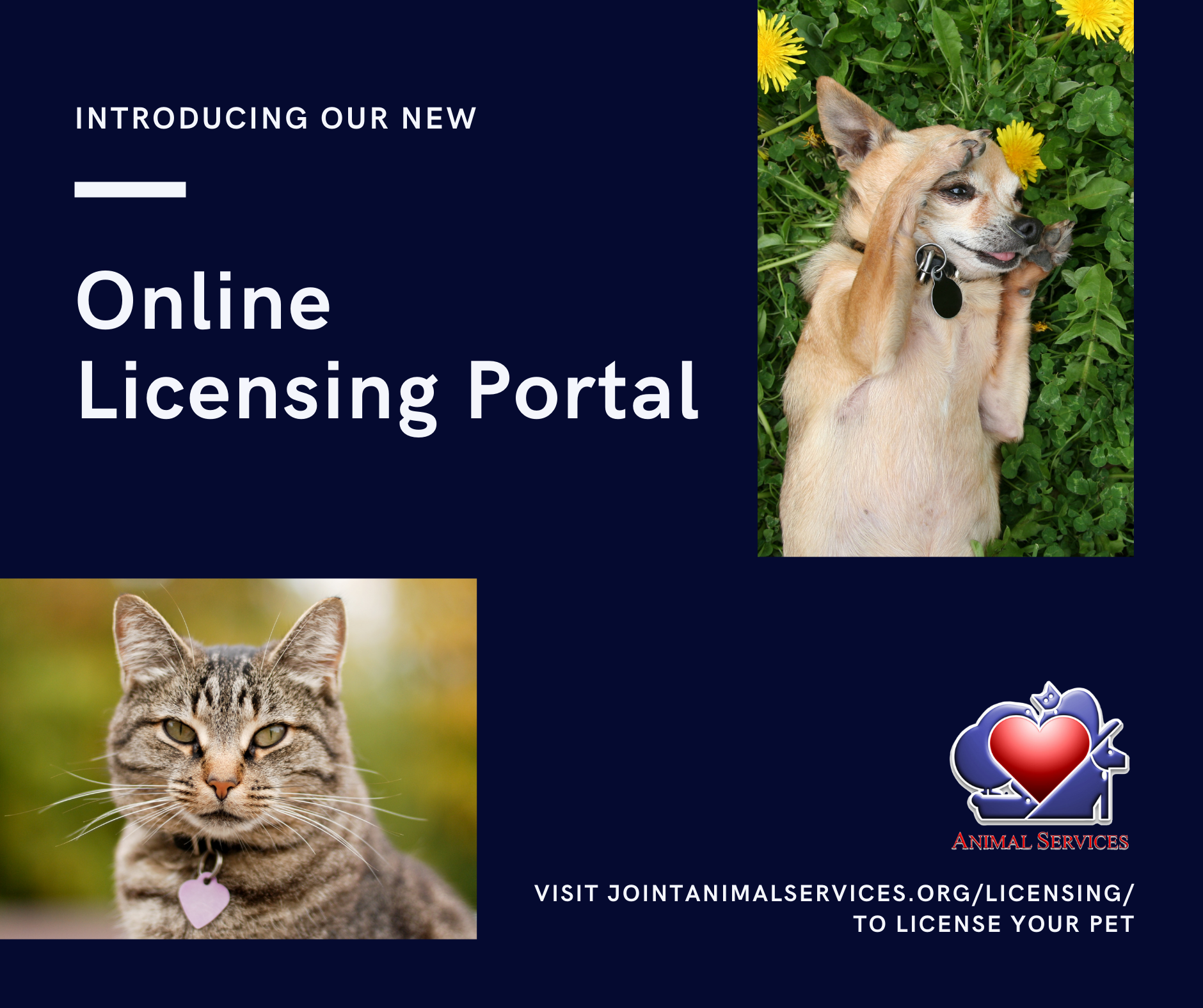 Did you know … licensing your dog and/or cat is required in Lacey, Olympia, and Tumwater? And, Thurston County requires only dogs to be licensed? Licensing your pet is the first step in getting them home, if they ever get lost. And, now it's easier than ever! You now have 24/7 access to license your pet, renew a pet license, and update your contact information – online! (If you qualify for a discounted license such as low income, senior, or for a service pet, you will still need to purchase the license by mail or in person.)
Online Licensing
You can access the portal, view instructions, and see the list of frequently asked questions by visiting jointanimalservices.org/licensing/ First-time users of the portal must create an online account.
Pet Licensing Options
In addition to the online portal, you can purchase or renew a license:
By Mail:  download the form on the website
In Person: email or call the shelter to schedule an appointment
Please note: With the launch of the online portal, remote licensing locations, such as local Veterinary Hospitals, will no longer be available.
The licensing fees collected help fund the shelter and the important services they provide to the community. For more information, contact Joint Animal Services at (360) 352-2510 or Shelter@JointAnimalServices.org, or visit www.JointAnimalServices.org.
---