Blog
December 24, 2015 |
A truly happy holiday!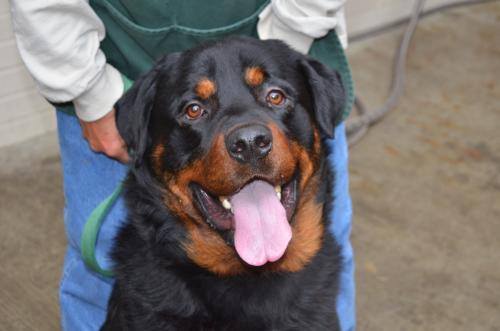 YIPPEE – it's been a great week for the animals! All of our adoptable cats and kittens have found their forever homes so our Cat Adoption room is empty on Christmas Eve!!!  Our Bunny room is also empty since all three were adopted yesterday!  We still have several dogs looking for new homes, including this beautiful young Rottweiler named Gunnar.  Come by for a visit!
We'll be closed on Friday, December 25th, but open on Saturday 9:30 – 4:00 (adoptions stop 1/2 hour prior to closing).
---