Blog
August 4, 2016 |
Immunization Awareness Month!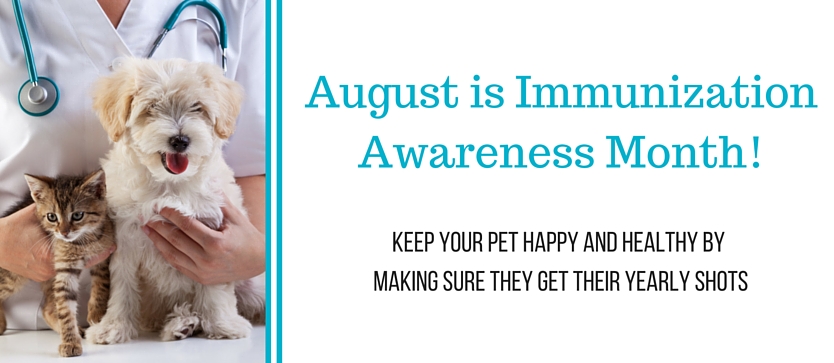 August is National Immunization Awareness Month, so we want to take this opportunity to remind you that pets need vaccinations, too!
In addition to their annual wellness exam, our pets need to be vaccinated against specific diseases that can seriously affect their health or even cause death.  The state of Washington also requires that dogs and cats be vaccinated against rabies.  Call your vet and schedule an appointment for your best friend today!
The American Veterinary Medical Association has a great FAQ to answer many of your questions about pet vaccinations .
---