Blog
May 3, 2016 |
May is microchip your pet month!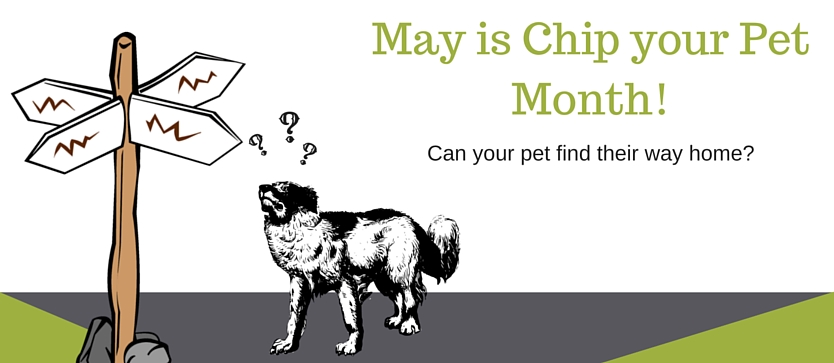 Animal Services has been microchipping pets for adoption since 1992.  Chips are a great way to provide backup identification to pet licenses and we highly recommend the practice.  Many veterinarians provide microchipping for pets, so check with your vet.  We also offer low cost microchipping clinics each year for licensed cats and dogs and post the dates and locations as soon as they are available:
MICROCHIP CLINIC AT ANIMAL SERVICES
3120 MARTIN WAY, OLYMPIA, WA
JUNE 29, 2016  6PM – 8PM
(Licensing available at the event)
Our shelter currently uses the AVID microchip, and has the capability to scan animals for AVID, HOME AGAIN and ISO microchips.
Every animal that enters our shelter is scanned for a microchip.  Our handheld scanner picks up the chip number, which we then search for in our computer system.  If found, the record displays the owner's name and contact information. We then call the owner and reunite them with their pet.  If not found, we call the originating microchip company to see if they have the owner's information on file.
If you would like to learn more about microchipping, the American Veterinary Medical Association (AVMA) has an FAQ about the procedure.
If you have further questions, please call us at (360) 352-2510.
---